Dr. Stephen Schultheis Joins MGA As Vice President For Enrollment Management
Author: News Bureau
Posted: Monday, April 4, 2022 12:00 AM
Categories: Faculty/Staff | School of Health and Natural Sciences | Students | School of Aviation | School of Computing | School of Business | School of Arts and Letters | Pressroom | School of Education and Behavioral Sciences
---
Macon, GA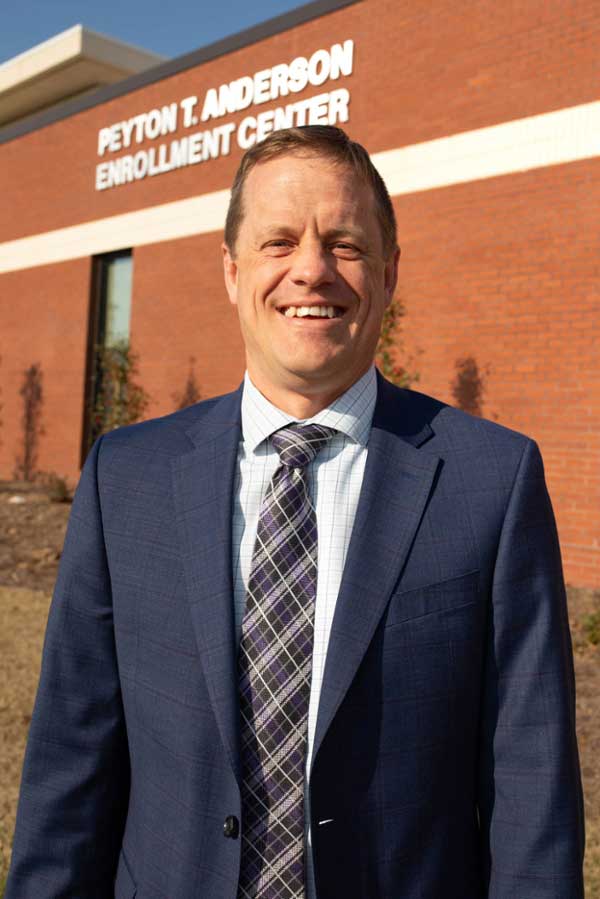 Dr. Stephen P. Schultheis has joined Middle Georgia State University (MGA) as vice president for Enrollment Management.
Among other things in his new role, Schultheis is developing the University's short- and long-term strategies to meet or exceed enrollment goals, evaluating new pathways for student enrollment, and developing strategies to enhance the retention of students. He leads a division that oversees the offices of Recruitment and Admissions, Registrar, and Financial Aid and serves on the University president's cabinet.
"I am excited to join the Middle Georgia State University team," Schultheis said.  "It is evident that the faculty, staff, and administration are working collaboratively to increase enrollment to serve and engage the region. I am looking forward to working with so many dedicated individuals on growing the enrollment and impacting student success."
Dr. Christopher Blake, MGA's president, said Schultheis brings extensive experience to the vice president's role. "As we watch our enrollment applications increase for this fall, he has already hit the ground running to make sure we maintain and build on that momentum," Blake said.
Schultheis comes to MGA from Clayton State University, where he was vice president for Enrollment Management and Student Success. Under his leadership, the Atlanta metro area institution in fall 2020 achieved its third highest enrollment - despite the challenges of the pandemic - and reached record highs in four-, five-, and six-year graduation rates for IPEDS (a data collection system used in higher education) cohorts.
Prior to becoming VP, Schultheis was Clayton State's assistant vice president for Enrollment Management. Among other initiatives, he developed a program called "Graduate Sooner" to increase student credit hours and reduce time spent completing degrees.  
Earlier in his career, Schultheis worked a number of years at Monroe College in New York. He began as director of the Learning Resource Center and eventually became dean of Student Services and Retention for the New Rochelle Campus. He started his career as a middle school math teacher in Charlotte, N.C.
Schultheis holds a Doctor of Education in Executive Leadership from St. John Fisher College, a Master of Arts in Higher Education Administration from Columbia University, and a Bachelor of Science in Elementary Education with a specialization in middle school math, from Valparaiso University.
Originally from New York City, Schultheis is married to Gosha Schultheis and is the father of two sons,  Philip and Benjamin, both of whom are in high school. His hobbies include traveling with the family around the Southeast to attend Philip's basketball games and Benjamin's soccer games.