Finding Greatness: Ian Kloster
Author: News Bureau
Posted: Monday, November 28, 2022 12:00 AM
Category: Pressroom
---
Macon, GA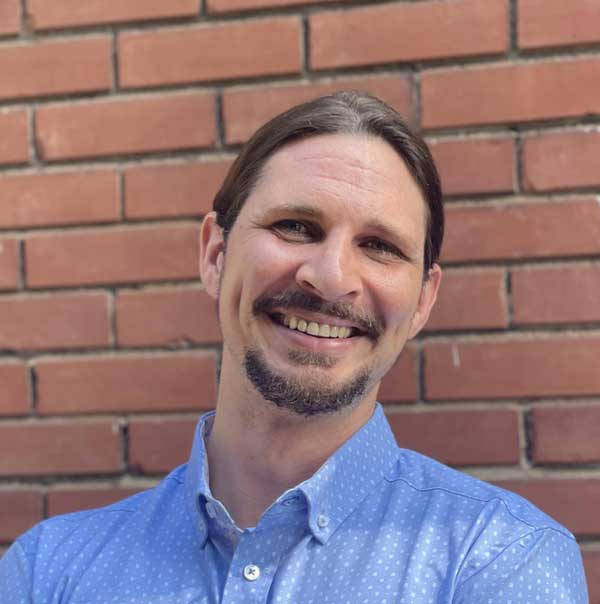 Visual artist Ian Kloster chose MGA's Master of Arts in Teacher Education so he could transition to a classroom-based art teacher. "Making the commitment to apply for graduate school was a serious endeavor," he said. "MGA offered the support I needed to get the most out of my experience and stay focused on my long-term goals."
Full Name: Ian Kloster.
Hometown: Clintonville, Wis.
Residence: Atlanta.
Employment: Visual artist, full-time graduate student.
Activities: Peace Corps volunteer in Peru: Youth Development 2019-2020; AmeriCorps VISTA alum with the Boys & Girls Club of Brockton, Mass.; and the Kansas City Public Library.
MGA Degree Objective: Master of Arts in Teacher Education with initial teaching certificate: Art Education (PK-12)
Undergraduate Degree: Bachelor of Arts in Illustration, Art & Design, University of Wisconsin - Eau Claire.
He chose Middle Georgia State University for graduate school because … "MGA offered a clear and direct path to swiftly transition from my established role as a community-centric artist to a classroom-based art teacher. The staff was responsive to my specific questions and needs before I applied, and I am happy to report that they have since helped me arrange the exact learning experience I wanted during my student-teaching practicum.
"At MGA, I could pursue the exact qualification I needed, account for the skills and knowledge I already obtained, and complete the degree faster because of the summer course schedule. The school also furnished a great grant opportunity that I secured after being accepted into my master's program. Making the commitment to apply for graduate school was a serious endeavor. MGA offered the support I needed to get the most out of my experience and stay focused on my long-term goals."
His greatest experience as a Middle Georgia State graduate student has been … "Acquiring more wisdom, friendship, and support from this community than I realized I could in a fully asynchronous online degree. The faculty and their individual passions for teaching and learning have equipped me with a better lens to understand my own career's journey. In addition, my cohort of fellow master's candidates have helped to extend my learning beyond the lessons."
To him, greatness means … "Being dependable, flexible, and capable of sharing your dream with others and asking for help." 
In five years … "I see myself collaborating to develop arts-integrated programs to empower school youth and community leaders, merging curricula and real-world challenges to better ready students for their role as tomorrow's changemakers."