MGA To Offer Bachelor's & Associate's Degrees In Computer Science On Warner Robins Campus
Author: News Bureau
Posted: Wednesday, January 18, 2023 12:00 AM
Categories: Faculty/Staff | School of Computing | Pressroom | Students
---
Macon, GA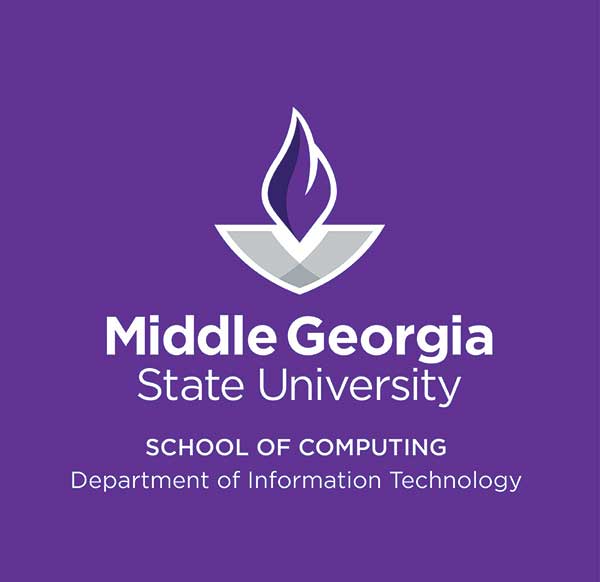 Middle Georgia State University (MGA) will launch both bachelor's and associate's degrees in computer science in fall 2023.
The University will base the programs, which the Board of Regents of the University System of Georgia approved on Wednesday, Jan. 18, at MGA's Warner Robins Campus, in part because of that location's proximity to Robins Air Force Base, a major employer of specialists in computer science. The campus is already the home of the School of Computing's Center for Software Innovation.
MGA also expects the degrees to appeal to students of the Georgia Academy, a dual-enrollment program in development for high school students in Houston County. Students enrolled in the Georgia Academy on the Warner Robins Campus could potentially finish high school and graduate with MGA's associate's degree in computer science at the same time. The Georgia Academy is also launching in fall 2023.
"There is tremendous need for computer science degrees in this region and throughout Georgia," said Dr. Alex Koohang, dean of MGA's School of Computing. "These programs will help prepare students for high-demand careers in software engineering, computer design, computer programming and coding and more. Students in the bachelor's program can opt for an education track that will prepare them to teach computer science at various grade levels.
"We're excited about the potential of these new degrees to help support the missions planned for Robins Air Force Base by creating a workforce pipeline of skilled professionals."
Through the School of Computing, MGA has long offered well-regarded undergraduate and graduate degrees in information technology and is already set up with the infrastructure and people needed to expand its offerings to computer science programs. While computer science and IT are related, computer science deals more with designing and building computers and computer programs. IT deals more with maintaining and troubleshooting computers and their networks, systems, and databases.
MGA's computer science degrees will include instruction in the principles of computer science, computing theory, computer hardware design, computer development and programming, and applications to a variety of end-use situations.
The bachelor's program will offer two tracks – human-computer interaction and education, the latter of which will lead to Georgia teaching certification. The associate's program would create a clear transfer pathway into a bachelor's degree for students in the Georgia Academy dual-enrollment program, designed for high-achieving 11th and 12th graders taking classes on the Warner Robins Campus.
In addition to RAFB, the Houston County Board of Education, Houston Development Authority, and 21st Century Partnership have expressed formal support for the new degree programs.
The Department of Information Technology of MGA's School of Computing currently offers the Doctor of Science in Information Technology; the Master of Science in Information Technology with several different concentrations, including cybersecurity, data analytics, and software development; and the Bachelor of Science in Information Technology, also with a variety of concentration options. Most programs are available fully online.
The IT bachelor's degree program is accredited by the Computing Accreditation Commission of ABET (originally the Accreditation Board for Engineering and Technology). MGA is designated as a National Center of Academic Excellence in Cyber Defense Education.
MGA admissions and contact information is available at mga.edu/admissions.