Finding Greatness: Isaac Ramsingh
Author: News Bureau
Posted: Monday, February 27, 2023 12:00 AM
Categories: School of Computing | Pressroom | Finding Greatness
---
Macon, GA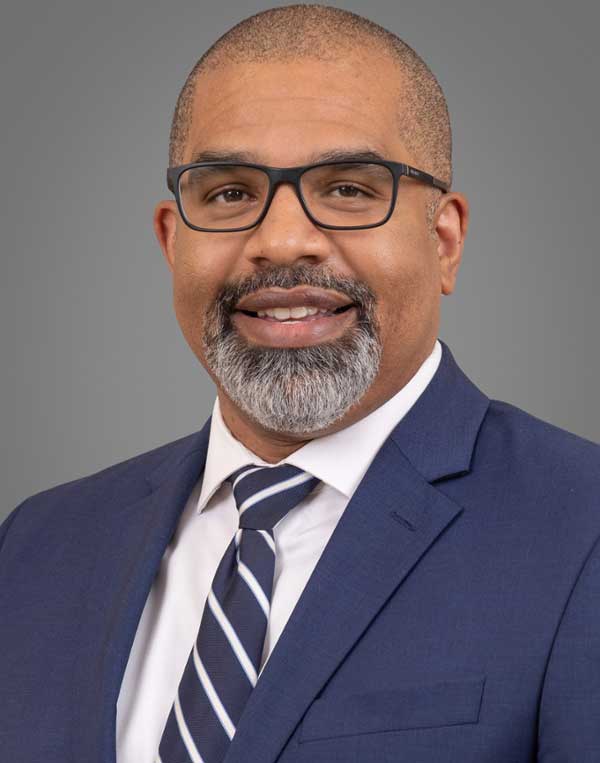 An Atrium vice president and an MGA graduate, Isaac Ramsingh serves on University's Alumni Board out of a desire to advocate for students.
Full Name: Isaac Ramsingh.
Age: 43.
Hometown & Residence: "Living in Macon, Ga., since December, 1993 (born in Port of Spain, Trinidad and Tobago)."
Family: "Two beautiful children: Asa (11 year old son) and Tirzah (6 year old daughter)."
Employment: Assistant vice president, Learning and Organizational Development (human resources), Atrium Health.
MGA Degree: Bachelor of Science in Information Technology, Class of 2003.
Describe your current career and what you love most about it.
"As assistant vice president in Learning and Organizational Development (human resources), I get incredible reward and excitement from work that invests in people's personal and professional growth and work that helps improve their capability. Being in healthcare, this work ultimately enables better care for our patients and our communities; the more satisfied and happy our teammates are while doing what they do best, the better the care and outcomes that we'll achieve for the patients and communities around us. I see that as a compound benefit of the work I enjoy doing, and again, it is massively rewarding and I consider it a privilege to do what I do.
"With the recent growth of Atrium Health (and the recent combination with Advocate Health in the Midwest), I am also blessed to do work that impacts teammates, leaders, patients and communities across a very large footprint which includes several different regions and states.
"My work currently includes the design and execution of strategies related to learning and development for frontline teammates and especially leaders. Over the past few years I have led a wide variety of work including teammate engagement, diversity/equity/inclusion, teammate communications, and assignments in several other important areas."
How have your Middle Georgia State experiences benefitted you in your career and personal life?
"I've had an adventurous journey going all the way back to my formative days at Middle Georgia State University. The education that I received was second to none, and even though my current career in human resources doesn't seem to perfectly align with my information technology degree, I in fact learned many lessons at MGA that I've applied throughout my career journey and still apply today.
"One unique aspect of my time at MGA that contributed massively to my experience and perspectives was the amount of time I spent as a student worker on campus. I worked for much of my time at MGA, in the admissions office, registrar's office and in the athletics department. I even started a very small soccer group and did some grassroots fundraising to purchase very rudimentary equipment to get us going. I also tutored for some time during my time as a student.
"Parallel to my learning, I was able to interact with students and staff of all different backgrounds, in all different types of situations, needing all kinds of help, and I was able to help contribute to the mission of the school and help solve real problems.
"Those were memorable and formative times, and these experiences are priceless to me and helped shape the way I interact with people today and the way I lead. These times were the beginning of my understanding that we must serve to lead."
Why did you decide to serve on the Alumni Board?
"I serve on the board to represent and advocate for past and current students as well as for Middle Georgia State University itself. My purpose is to learn as much as I can and to help advance causes and programs that benefit learners, which in turn benefits the communities we all serve. Collectively, the different organizations represented on the board offer a powerful avenue for positive change. Together with the rest of my amazing colleagues on the board, we serve to have a positive impact on education, economics, and wellbeing.  
"It's also very important to me that I help build awareness of how easy it is to support the University and in turn help create opportunities for students to have the experiences and growth I had. For example, one easy and affordable way is for alumni to give $18.84 monthly through the amazing 1884 Club. The impact on the future of others is significant and rewarding." 
In five years …
"I expect to be having an even greater impact than I do today through serving and leading, having contributed to more people's personal and professional success in some way, and having skydived at least once."