Finding Greatness: Audrey Barr
Author: News Bureau
Posted: Monday, March 6, 2023 12:00 AM
Categories: Pressroom | Faculty/Staff | Students | Finding Greatness | School of Business
---
Macon, GA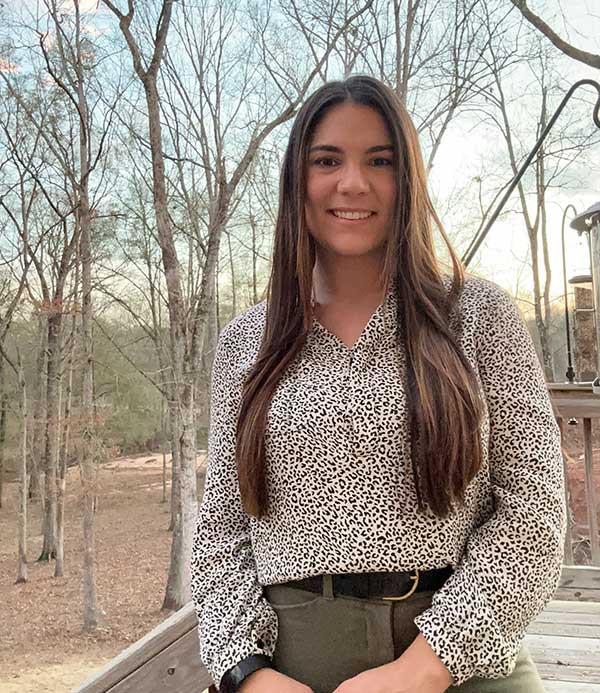 One of MGA's top accounting majors, Audrey Barr plans to build a career as a CPA working with small businesses.
Full Name: Audrey Barr.
Age: 22.
Hometown & Residence: Forsyth.  
High School: Mary Persons High School, Class of 2018, where she participated in Future Farmers of America, Spanish Club, Best Buddies, and Interscholastic Equestrian Association.
Employment: Accounting intern at Hopkins and Associates, LLC.
Degree Objective: Bachelor of Science in Business Administration with a concentration in accounting.
Class Rank: Senior. 
Primary Campus: Macon. 
Career Goals: "I plan to obtain my CPA license after I graduate from Middle Georgia State. Being from a town full of small businesses, I want to focus on helping these small businesses run to the best of their ability. They are the heart of every town and I've always wanted to be able to help them thrive in some way other than just purchasing their products and services, which I do as often as I can." 
She chose Middle Georgia State University because … "It was close to home and provided me with great educational opportunities without the stress of a tuition bill that would come with a bigger name school." 
The greatest thing she discovered about Middle Georgia State was … "The professors care about their students. No one is just a student ID number. The faculty do their best to help students succeed." 
One of her greatest academic experiences at Middle Georgia State has been … "Attending 'Meet The Firms' event. This event connected my education to the outside world and gave me real interview experiences with multiple firms. I've since received multiple messages from CPA firms and am excited to enter the workforce." 
To her, greatness means … "Greatness is a broad term that can mean so many things to any given person. To me, greatness means achieving the goals you've set for yourself even with the challenges that might come with those goals." 
In five years … "I see myself still learning a lot in five years. I hope to pass the CPA exam and continue to learn about all of the opportunities that accounting has to offer. I hope to work for a CPA firm that I enjoy, and I hope to return to school for my master's degree in accounting. And I hope to own a home!"