Finding Greatness: A'Daysia Bivins
Author: News Bureau
Posted: Tuesday, May 2, 2023 12:00 AM
Categories: Finding Greatness | Pressroom | School of Education and Behavioral Sciences | Students
---
Macon, GA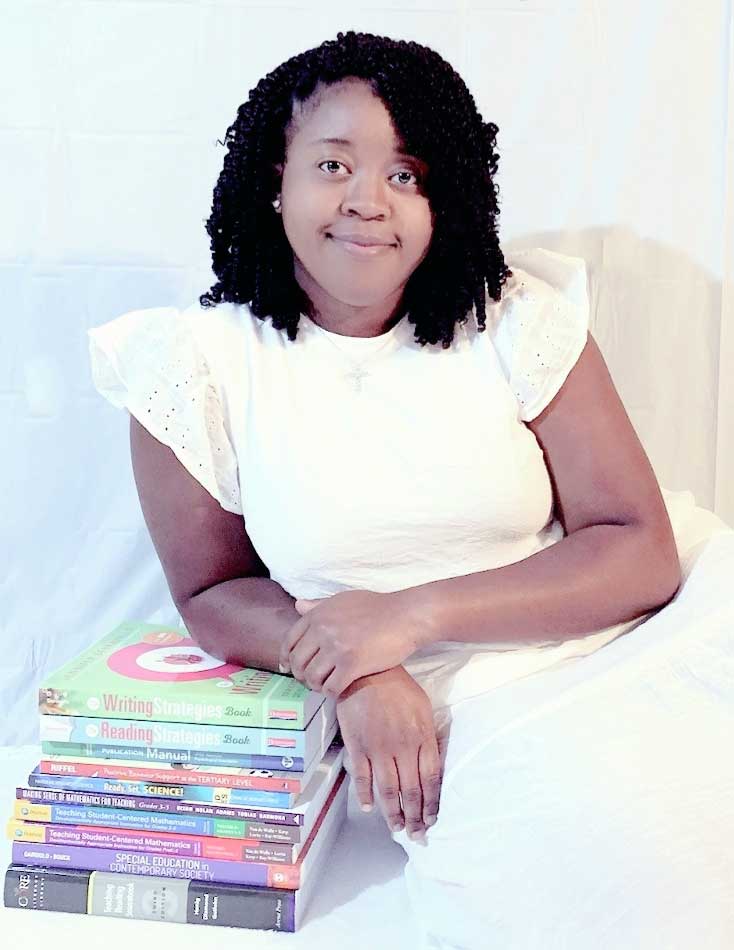 A'Daysia Bivins, who participated in several leadership programs offered through MGA's Center for Career & Leadership Development, begins her career as a first-grade teacher at C.B. Watson Primary School. She is the president of the University's chapter of the National Society of Leadership and Success and will graduate this spring with honors.
Full Name: A'Daysia Bivins.
Age: 22.
Hometown: Cordele.
Residence: Warner Robins.
High School: Warner Robins High School, where she participated in Family, Career, and Community Leaders of America (FCCLA), National Beta Club, WRHS Scorchin' Scholars Book Club, HCCA Teaching as a Profession Program, and Fellowship of Christian Athletes (FCA).
Family: Parents, Melissa Bivins and Boris Bivins, and sister, A'Niya Bivins.
Current Employment: Full-time student.
Degree Objective: Bachelor of Science in Early Childhood/Special Education.
Class Rank: Senior, graduating in May 2023.
Primary Campus: Macon, online.
Activities: Women's Empowerment Association (secretary), The Statement (staff writer), Writing Center (tutor), Knights LEAD, Emerging Leaders, ILead peer mentor, Model African Union (secretary), National Society of Leadership and Success (president).
Career Goals: "My overall career goal is to be an elementary school teacher and a children's book author. I want to be a teacher because I want to help shape and build young minds. There is so much negativity is today's society, one in which some people finds many reasons to exclude others or make them feel unwanted or unworthy. As a teacher, I want to encourage my students and embrace everything about them. I want my class to be a place where my students can call it a home away from home and know that if no one else loves and cares for them that Miss Bivins certainly does! Additionally, I want to be to a children's book author to spread different messages of acceptance, beauty, and love through the fun and creative stories I write." 
She chose Middle Georgia State University because … "This is where God led me. I love telling this story and seeing the reaction of others. God is extremely important to me and because he is my Heavenly Father and best friend I always seek his council on any and all decisions I make in regards to my life. I struggled tremendously choosing a college because I wanted to be somewhere where I can blossom in every aspect. Through constant and consistent prayer, God showed me many signs that became a clear indication that Middle Georgia State University was exactly where he wanted me to be. Because I trusted God and took the leap of faith by attending this wonderful college, I have grown spiritually, physically, emotionally, and mentally." 
The greatest thing she discovered about Middle Georgia State was … "The amount of resources and support offered to students. Within my freshman and sophomore years at the university, I discovered so much that truly helped me become a better student. From the tutoring resources, to the counseling services, and even within the career center. I have utilized the tutoring resources to help with classes, counseling services which have helped me grow mentally and emotionally, as well as utilizing the CCLD's services with resume writing and receiving simple career advice!" 
Her greatest academic experience as a Middle Georgia State student has been … "Joining the prestigious National Society of Leadership and Success. I have also had the privilege of making both the Dean's List and President's List. Lastly, I have been a part of the MGA Honors Program and have recently completed the requirements to be an Honors Discipline Graduate."
To her, greatness means … "Embracing and walking in your purpose whatever it may be. We were all designed with our own purpose and each of us has a special gift. I love the quote, 'To the world you may be one person; but to one person you may be the world.' When we embrace our gifts and use it to make a difference in the lives of those that we encounter (whether big or small) that is what greatness means to me!" 
In five years … "Professionally I see myself as a successful elementary school teacher with a completed master's degree (along with beginning my specialist's degree). I hope to have written and published my first children's book. Personally, I also see myself being deeper in my faith and walk with God, hopefully engaged, and starting my own Bible study women's group!"