Middle Georgia State University's School of Aviation Partners with United Aviate to Offer Pilot Pathway Program
Author: News Bureau
Posted: Thursday, September 7, 2023 10:00 AM
Category: Pressroom
---
Macon, GA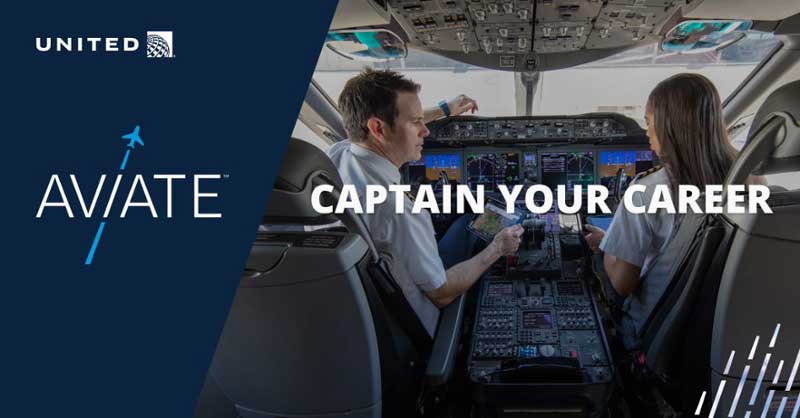 Middle Georgia State University (MGA) and United's Aviate program announce a new partnership to provide a career pathway for MGA pilots. 
The pathway program will be provided through United Aviate, established by United Airlines in 2019 to support the airline's pipeline of highly qualified pilots. As an Aviate university partner, MGA's School of Aviation will give flight students and instructors an opportunity to apply to the Aviate program and follow a defined pathway to a career at United. Aviate is United's industry-leading pilot career development program, offering aspiring and established pilots the most secure path to the United flight deck.    
"We are proud to welcome MGA to the Aviate program, as their longstanding history of attracting and developing skilled aviators incorporates well into our pilot recruitment strategy," said Capt. Mike Bonner, managing director of Aviate & Pilot Strategy. "Former, current, and future MGA aviation students and instructors will benefit from this partnership in their journeys to becoming professional pilots."  
Adon Clark, dean of MGA's School of Aviation said, "We are excited to partner with United Aviate to provide our students and instructors with a potential aviation career pathway with a leading major airline. United Aviate is giving talented students and instructors a great opportunity to establish leadership skills and pursue specific career goals as commercial pilots with an established airline." 
MGA flight students and instructors selected to join the Aviate program will receive a conditional job offer from United to become a United first officer, which will be fulfilled once participants meet certain requirements. One of these requirements includes flying for an Aviate United Express or Part 135 partner before transitioning to United. Aviate participants also receive personalized coaching from a United pilot throughout their Aviate journeys. 
The U.S. Bureau of Labor Statistics projects about 18,100 openings on average for airline and commercial pilots each year. According to a recent Associated Press article, airlines in North America will face a shortage of nearly 30,000 pilots by 2032. The supply of new pilots will grow, but not enough to offset a continuing wave of retirements, according to a consultant quoted in the article. 
MGA's School of Aviation is Georgia's flagship aviation school. In addition to the Eastman Campus, the School of Aviation hosts satellite locations in Macon and Griffin. MGA offers a bachelor's degree in aviation science and management with a major in flight, as well as applied associate's degrees in air traffic management, aircraft structural technology and aviation maintenance technology. MGA also offers an aviation-focused master's program in management and an applied bachelor's program in technical management. 
Operating a current fleet of 52 aircraft, the School of Aviation's enrollment has increased more than 200 percent in the past five years.  
For more information about the Aviate partnership and the School of Aviation in general, see mga.edu/aviation.