Peer Mentorship Program
The Peer Mentorship Program is an initiative to promote retention within the Early Childhood Special Education major, offer support to potential teacher candidates, and provide preemptive training for teacher candidates set to embark on careers in education. In this program, junior and senior level students who have been accepted into the Teacher Preparation Program will offer guidance and support to freshmen and sophomore education majors who plan to apply to the program. Mentors must be nominated by faculty and staff members at Middle Georgia State University and will go through an interview and training process before their service. Mentors will be able add their service to future résumés, network, and engage with fellow students in a school that spans five campuses.
Candace Smith
Candace Smith is a senior Teacher Candidate in the Teacher Preparation Program. She experienced a non-traditional journey towards education. Initially Candace pursued degrees and jobs in the medical field in hopes of leaving a positive footprint and being a light to our community and world. After life lessons, faith, prayer and growth, she was lead to teaching where she has found her passion and peace. She is prayerful that her service as a Peer Mentor will benefit students. Candace's message to our students is: "Their journey is not your journey. Be patient, trust the process as well as yourself and know that you can and will get there." Candace believes in practicing self-love and makes sure her 12-year old daughter does the same. She prioritizes her mental, emotional, and overall well-being. She loves to read, shop, skate, rest, watch movies, listen to different genres of music, teach, and learn. Freshmen and Sophomore education majors are welcome to contact Candace at for support and guidance.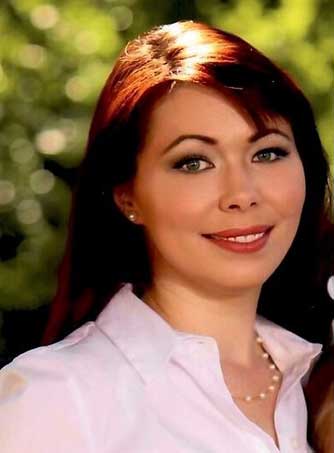 Sonja Rivers
Sonja Rivers is the coordinator for the Peer Mentorship program and advisor for the Department of Teacher Education and Social Work. Realizing that advisees needed additional support to enter the competitive Teacher Preparation Program, she launched this initiative to connect freshmen and sophomore education majors to junior and senior Teacher Candidates who can offer firsthand support and guidance. Sonja is excited to work with the Peer Mentors to better prepare students for their upper level course work and eventually their careers as educators. As an advisor, she encourages advisees take stock of their own academic careers and guides them in creating individual plans for success. She is constantly inspired by the drive and determination shown by our working students—particularly our paraprofessionals-- in pursuing their goals. Her philosophy for school is reflected in the quote by Henry Ford: "Whether you think you can or you can't, you're right." Sonja graduated from Middle Georgia with a degree in English in 2013 as a non-traditional student. She is currently pursuing a Master of Arts in Professional and Technical Writing. She enjoys spending time with her daughter, reading, gardening, traveling, practicing yoga and decorating. Sonja assists -students on multiple campuses in addition to fully online students. To learn more about the Peer Mentorship program or for assistance with advising, please contact , 478.934.5207.
Symone Caldwell
Symone Caldwell is a non-traditional senior Teacher Candidate in the Early Childhood Special Education program. After an unsuccessful first attempt at college, Symone left school for a career in law enforcement. Upon resuming her studies, she became an honor student and joined the National Society of Leadership and Success. She currently interns in an elementary school. Symone enjoys spending time with her family, camping, fishing, and reading. She also paints abstract art and enjoys listening to music. She believes in a growth mindset and wants to make a difference for those who are nervous to take the first, second, or one-hundredth step. Symone's philosophy is that we all have greatness in us and it only takes one step at a time to reach it. Freshmen and sophomore education majors are welcome to reach out to Symone for guidance. Her email address is: